Cottage of the Month November 2010
This month we're visiting Rhoda's beautiful home in Birmingham, Alabama...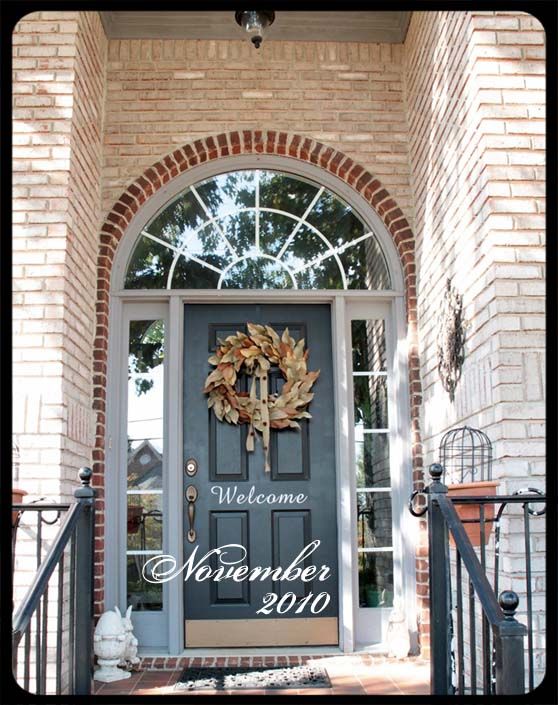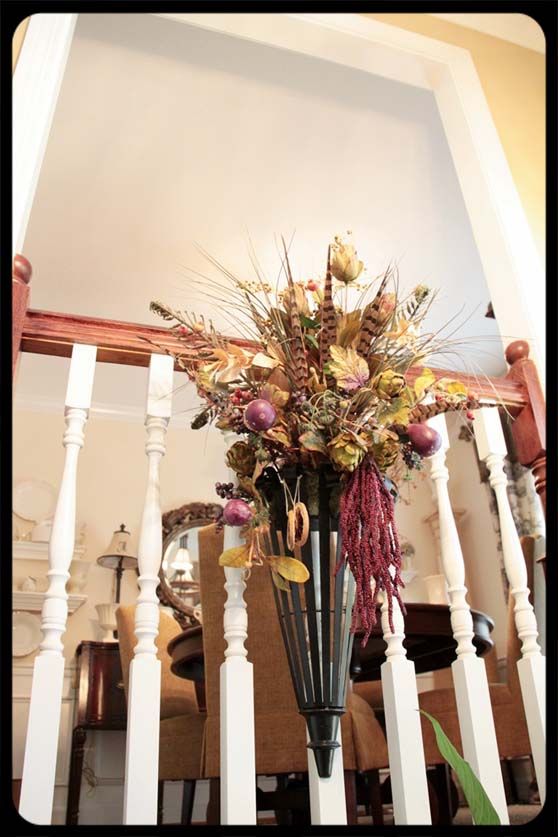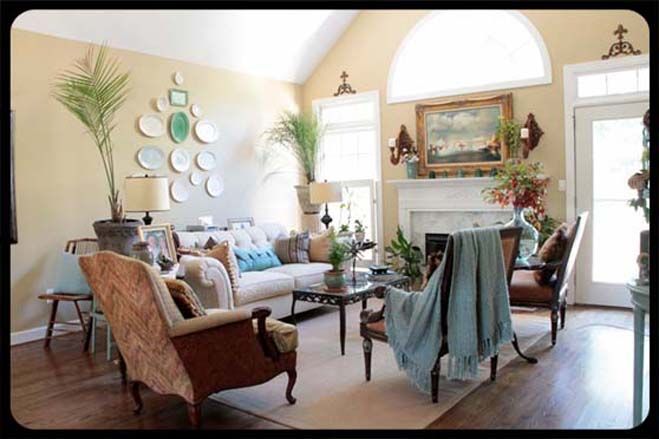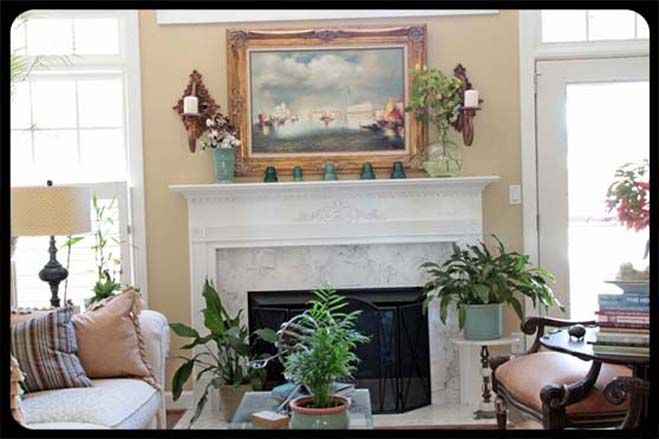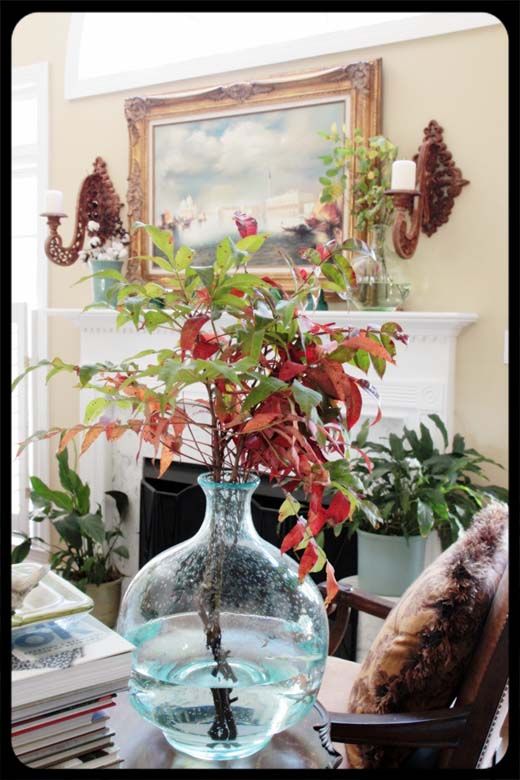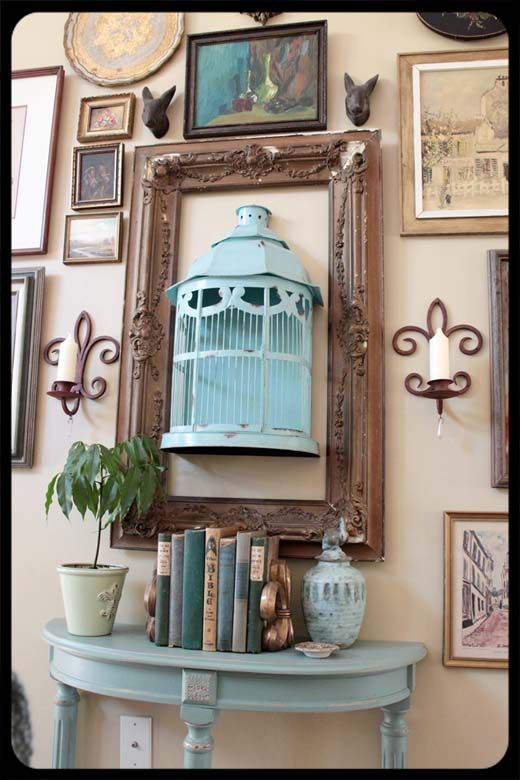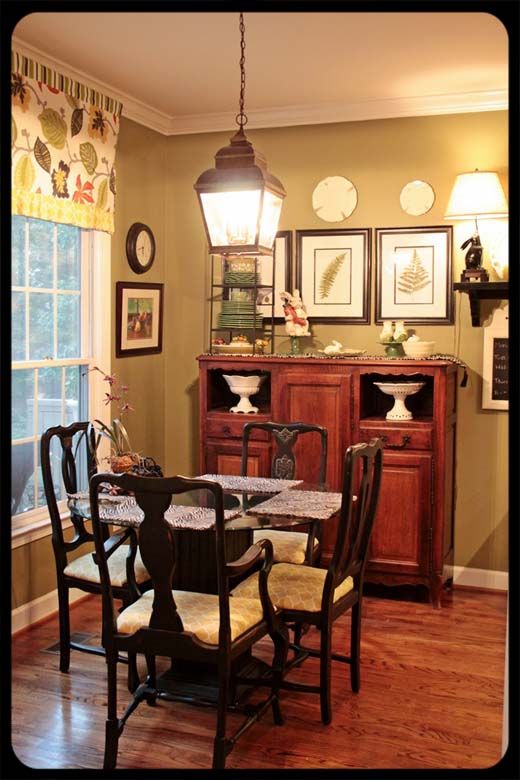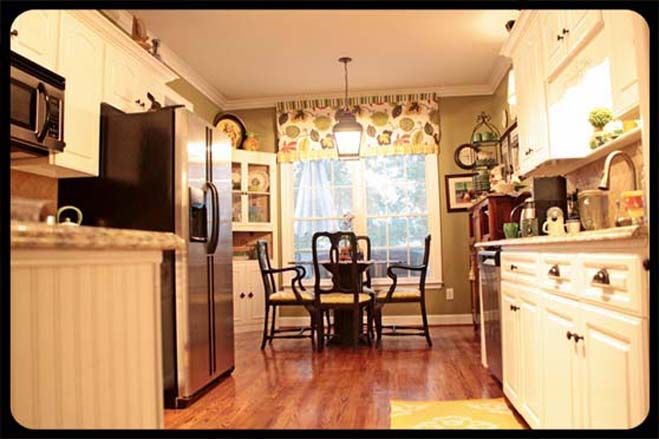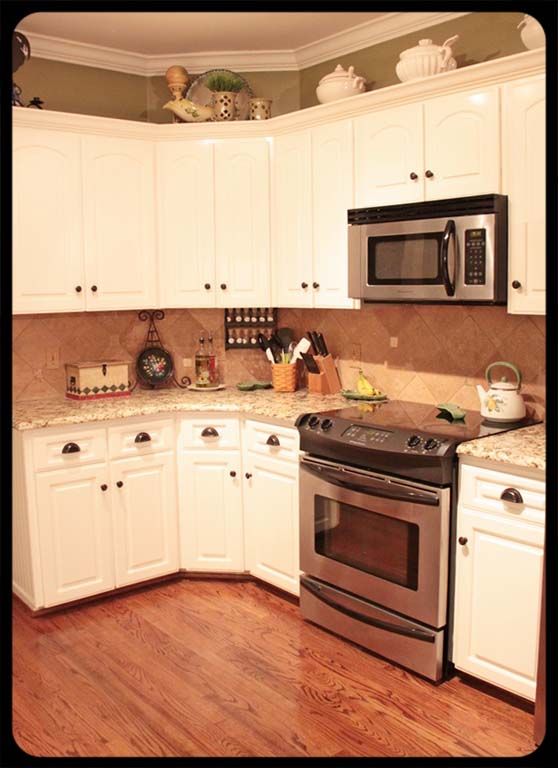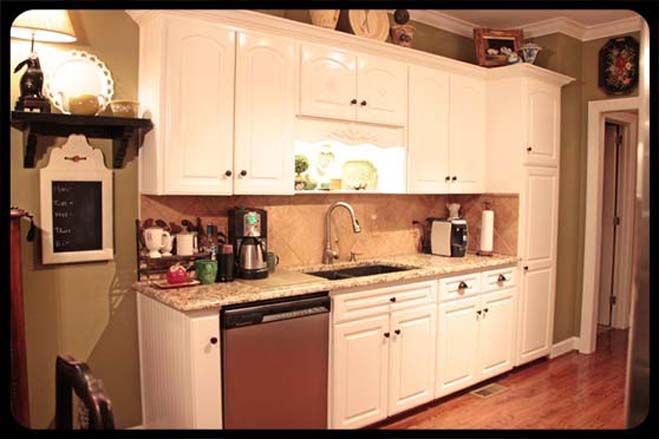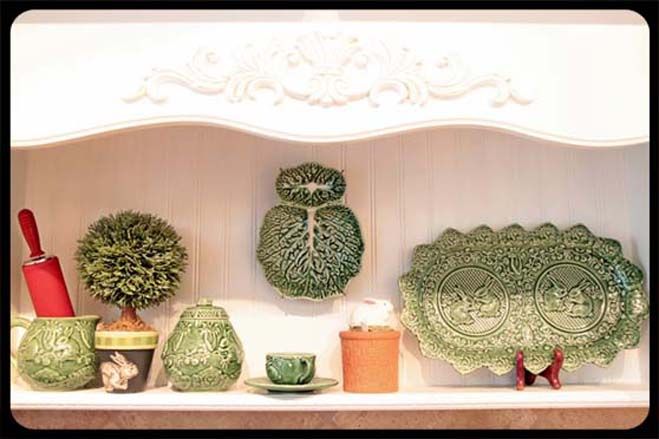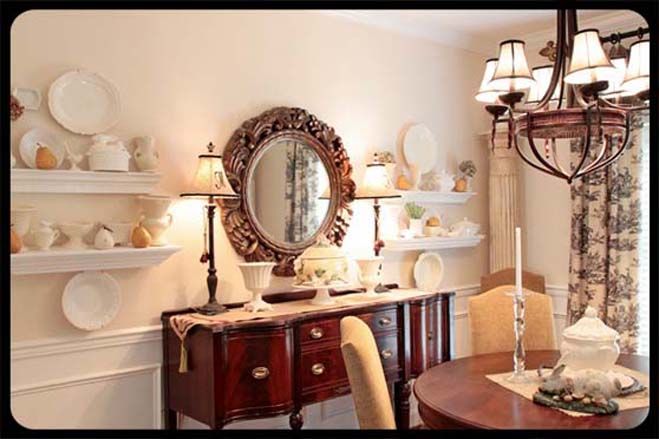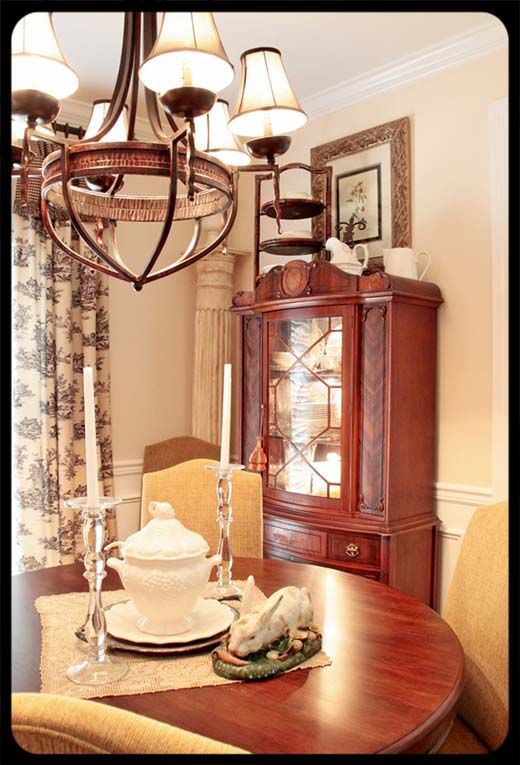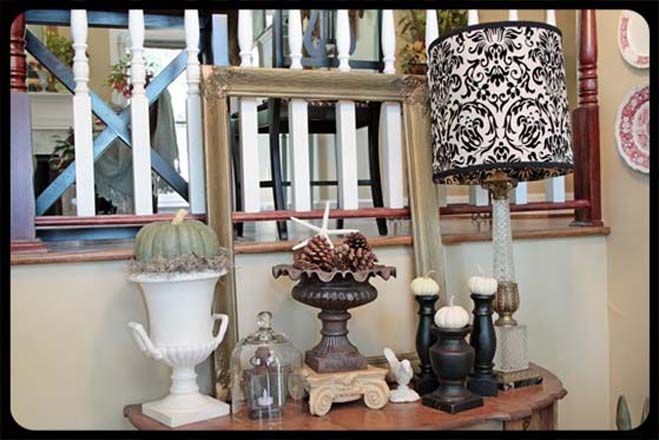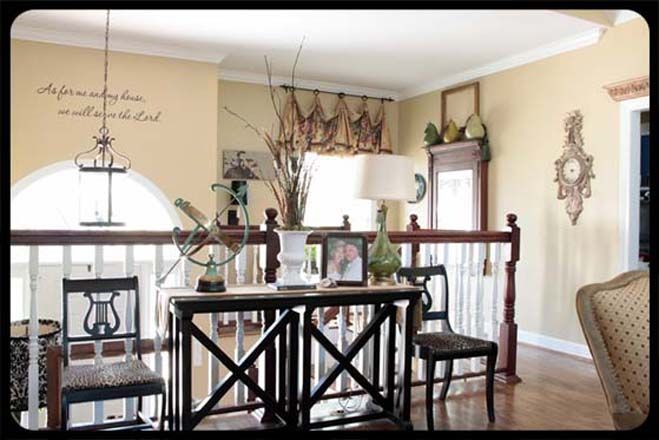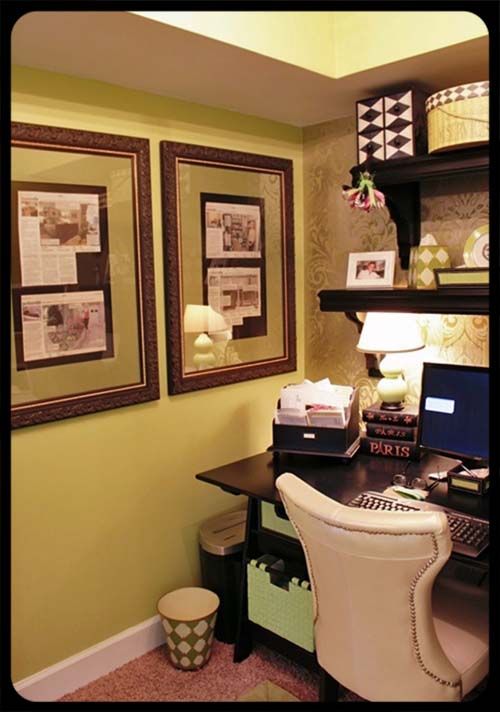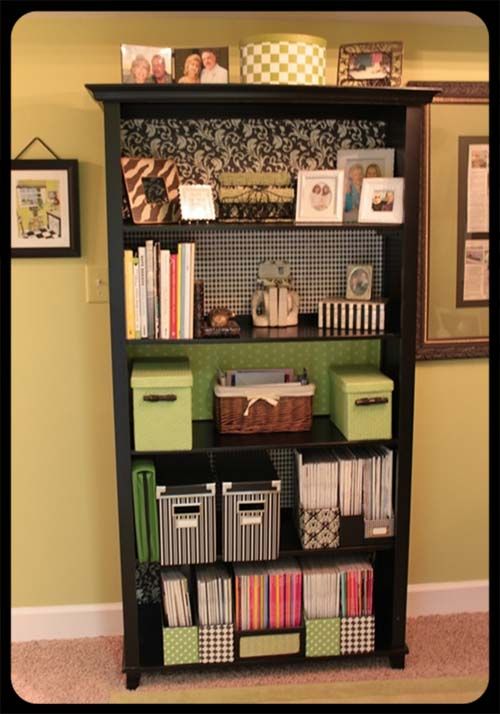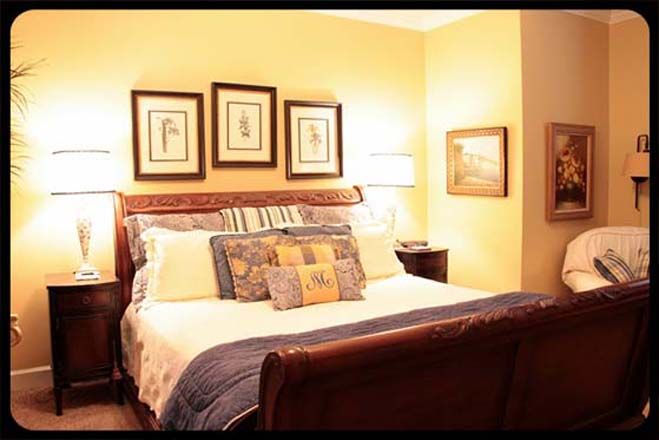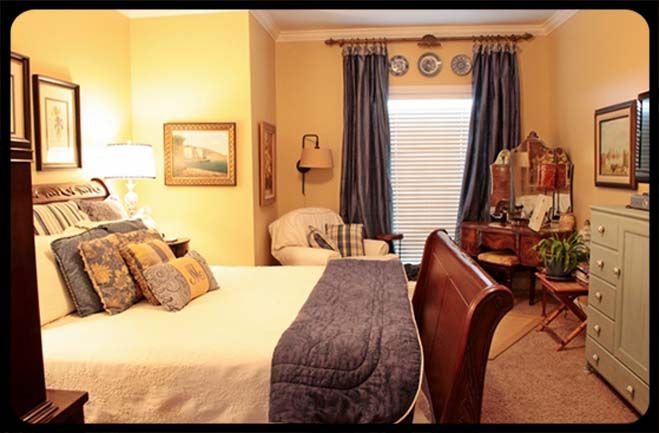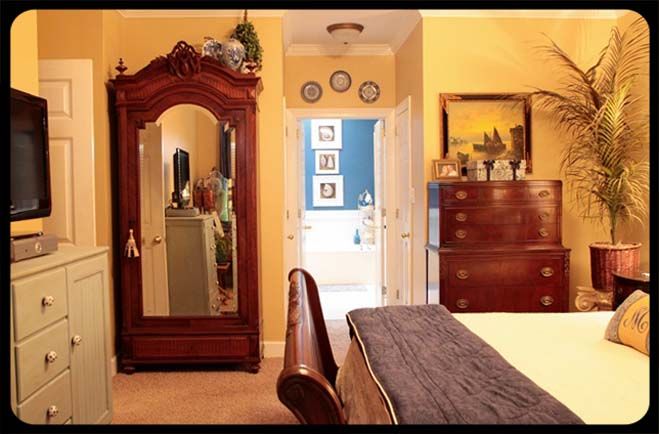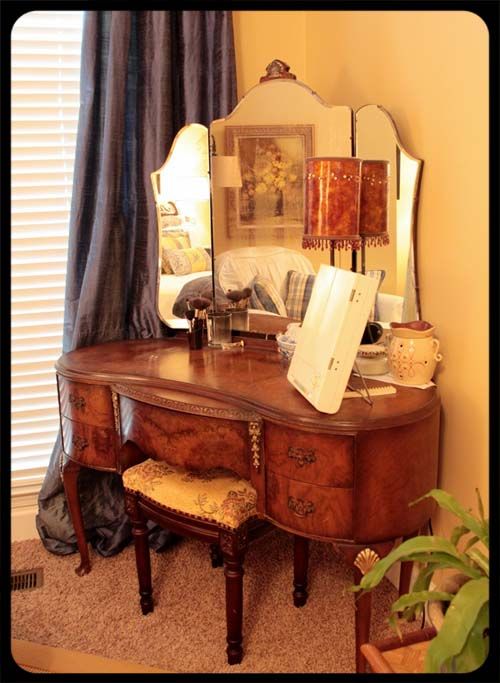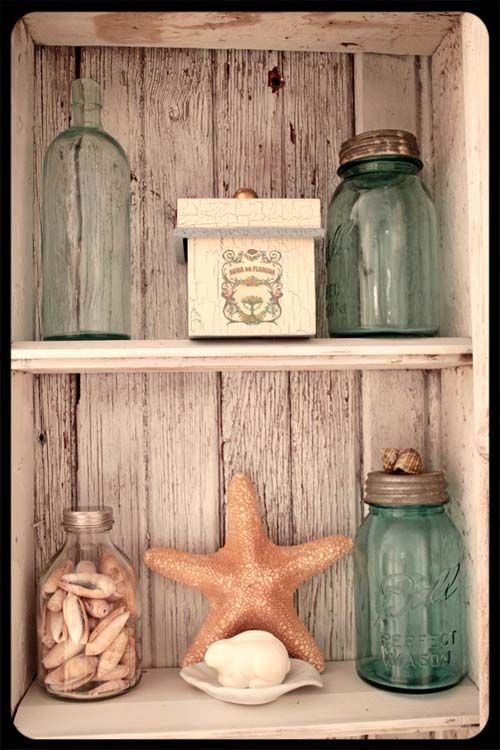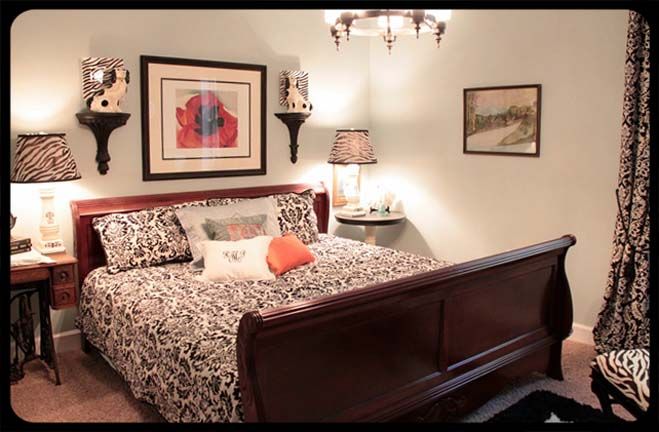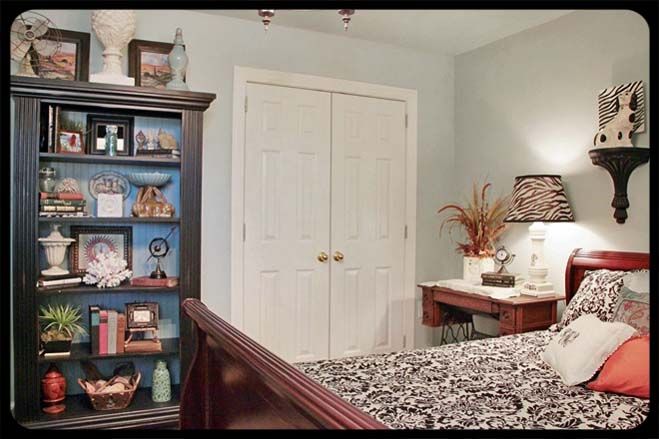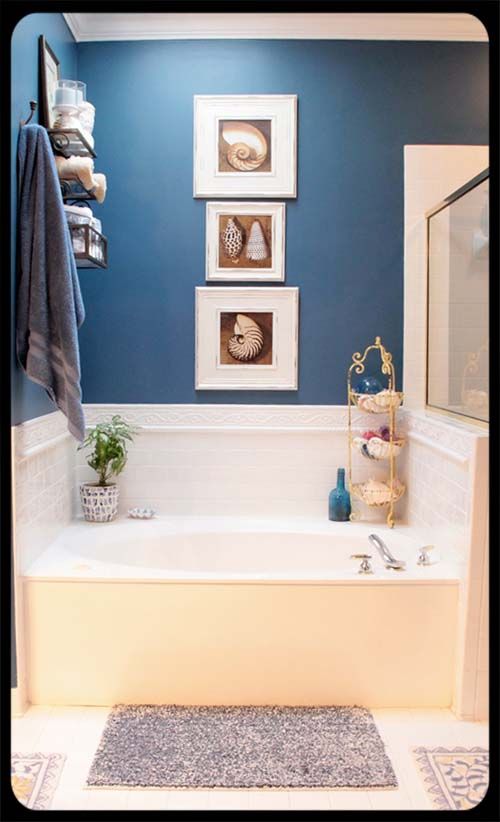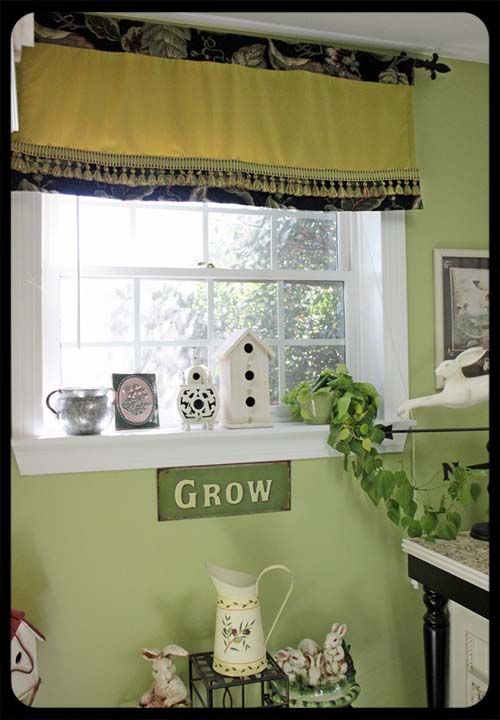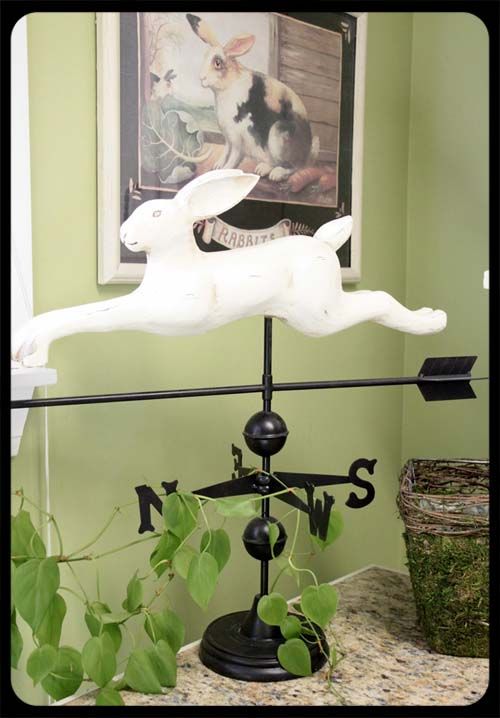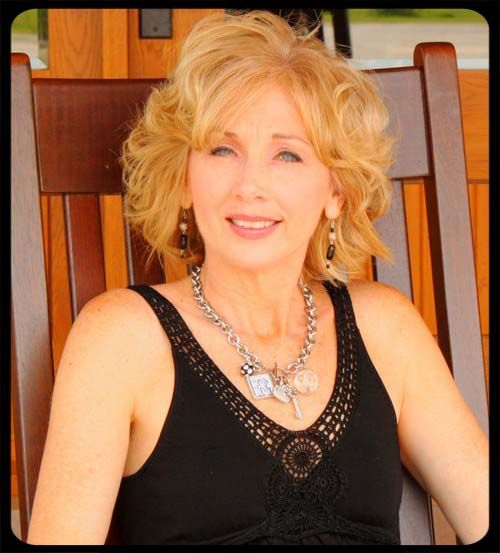 Where is your home located, and how long have you lived there?
Birmingham, Alabama for 5 years.
What is your favorite decorating style?
I'm definitely a Traditional girl, but not grandma, stuffy traditional. I love a pretty French chair and elegant fabrics, but even though my style leans towards Traditional, I've relaxed and loosened that definition to fit my family's needs. The most formal room in my house is the living room, with a tufted sofa and gold leather reproduction vintage-style chairs, but I've de-formalized it with rugs, pillows, and accessories and it works for me. I'm also loving some of the more modern fabrics and have founds ways to mix those in too. So, I'm a little Traditional, cottage, and vintage, all in the same house. And I really like color. As much as I love the trend of neutrals and all white, I don't think I could live without color around me.
Where do you get your decorating influence from the most?

I'd have to say that magazines and blogs play a big role in influencing my style. With the popularity of blogging in the last few years, everything is at our fingertips now and we don't even have to wait for the latest magazine to hit our mailbox. We are inundated with great style all around us now, much more so than in years past and in some ways that is so much fun and in other ways, it can be quite daunting to try to keep up with trends in decor, when you click around and see all the great things out there. I've given up being on the cutting edge of decor. I do what works for me and my family and don't worry too much about having the latest and the greatest. I've slowly developed my own style over the years.

In 5 words or less, your home is?
Our peaceful and pleasant haven.
What is your favorite store or flea market to shop at?

We have several antique malls here in Birmingham that I like to hit a few times a year. If I'm looking for a specific piece, I will shop around until I find what will work. I'd much rather buy 2nd hand pieces than new. I have purchased new sofas, a dining room table and chairs, but for the most part, I love the mix of older vintage pieces that are usually much better made than anything new we can find today. If I pass a junk store, I immediately want to stop and check it out. I'm also a huge yardsale junkie and you will find me at a yardsale most every Saturday a.m. from Spring to Fall. I have found some of my best pieces from yardsales and I sure don't mind fixing things up.

Homegoods is one of my favorite stores for new purchases, as well as TJ Maxx and Marshalls. Those are the places I can count on for good quality and great prices too.

Share one of your favorite decorating tricks or ideas:

As I mentioned, I'm a huge yardsale junkie and I love to find things out there that can be changed and repurposed for my house. I discovered spray paint about 10 years ago and haven't stopped since. If something doesn't work, I know how to change it and paint is the best way to change things up to make them work for your space. That goes for furniture, accessories, picture frames, whatever you can imagine. All of those things can be painted with great results and customized for your home.

Your favorite paint color, name and brand:
The main color in my house now is Sherwin Williams "Whole Wheat". It's been a great color for my house and a good backdrop for my furniture. It's a soft golden tan and looks good in the background with dark wood furniture, which is my preference. I also love the lighter shade on that strip, "Antique White" and painted my dining room with that one last year. Really lightened up the space and I love it.

What are your favorite things to collect right now?
Oh boy! I have a few things that I collect. I started a collection of white dishes over 2 years ago and have found SO many great pieces at yardsales and thrifting that I now need more room to display them. I place them on shelves in the dining room, on top of my kitchen cabinets and even hang them on the walls. I love plates, serving pieces, and especially those pretty white soup tureens. And they look great in my Antique White dining room.

I've also got a nice collection of seashells that I started a few years ago. It seems to keep growing too and one of my favorite things is to look for shells when we go to the beach.

I also have several blue glass insulators that I've found while thrifting.


What is your favorite room in your house, and why?

They all have a cozy feel to me, but I'd say my office nook is definitely one of my favorite spots in the house. It's a small 6'x9' little nook outside the laundryroom and I carved out a great home office for myself. I decorated it really cute with a pretty wallpaper feature wall and the rest of the walls are lime green. My furniture all came from different retailers and is mostly black, so it's just a wonderful space for me to work and blog. My own cozy spot just for me!

I've got a few small projects up my sleeve. That's always a given with me. I'm planning to stencil a lattice pattern on my living room rug really soon. I already have the stencil. And I've got plans to build some cool new shelves above my dining room sideboard with corbels to house my growing collection of white dishes.

If you have a blog please provide the url so my viewers can check it out:


http://southernhospitalityblog.com/
(Photographs provided by homeowner)